I love umbrellas
. I don't mind carrying them in my purse. In fact, I always carry one when I wander about in New York City, like
that one time I saw "Avenue Q" the Musical
. You just never know when it's going to rain cats and dogs or a whole zoo.
Here are some uber-dainty umbrella sightings I had at Disney World last April: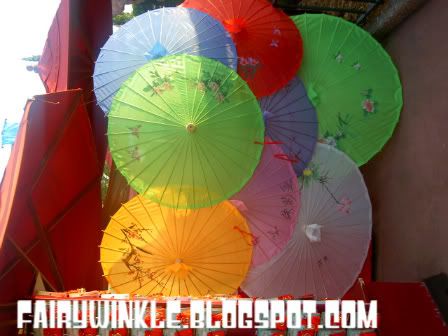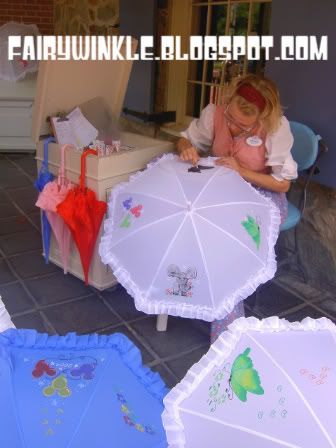 These lovely umbrellas are handpainted with Disney characters, sold inside Magic Kingdom. I think they cost around $20 each. I remember they were very expensive. Due to budget constraints, I didn't buy any souvenir umbrellas there. I did something that was free: photograph them and adore them.