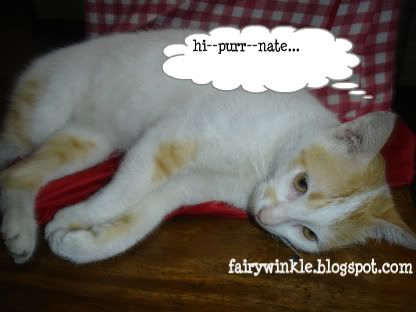 will be away from blogging for a little while. will "pounce back" before the end of february. in the meantime, why don't you keep
miss igorota and the sisterhood
company? you'll be amazed at all the places we've been with her. the latest one being
this awesome wedding in tagaytay
.
i leave you with a photo of my favorite mug,
ziggy
with hearts-a-plenty from a mailbox. imagine it filled with your favorite beverage. mine is usually green tea for anti-oxidant purposes, but in honor of st. valentine and all things sweet, maybe i should whip up some
hot chocolate from the tableas
i had bought from
south cotabato
. that is, if i don't get lazy doing the grinding and mixing in a saucepan. haha.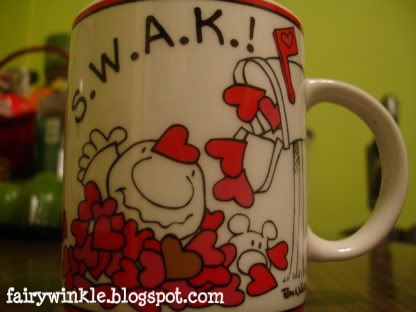 and oh, don't forget to watch
anthony bourdain's "no reservations"
on presidents' day, monday,
february 16th at 10PM EST
on the travel channel!!! (as if my blog's banner doesn't already remind you! haha)
augusto
(the guy from new york who got to be a semi-finalist in tony's video contest)
gets his chance to tour tony in manila
! and then
there's cebu, too
!
and if you want to win an
autographed photo of anthony
, quickly hop on over to
the burnt lumpia blog
!
[p.s. the lazy cat is my cousin's in pasig city which i photographed in december '08]