i was trying to scour my photo archives for a "funny photo" to possibly enter at hallmark cards'
"yourbloopers card" contest
(open only to legal U.S. residents), where you can upload a funny photo, add funny text, and compete for
$2,500
plus the chance for your card to be sold at hallmark stores. deadline for submissions is on february 1st.
well, i found this rather confusing sign at the fishport town of
estancia
in iloilo, philippines from my vacation last february 2008. i took a photo of it because of the funny
engrish-ness
of the message. please look closely: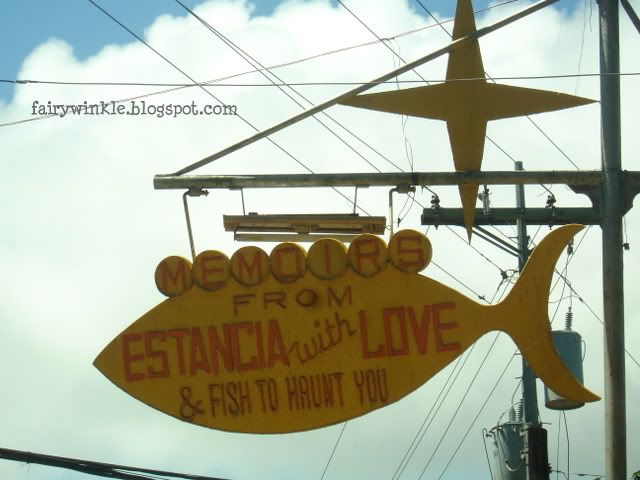 "memoirs from estancia with love &
fish to haunt you
"
i only came there to buy dried fish to take back to the states, but i certainly didn't dream of having
danggit
nightmares...or be haunted by
one of these
. haha. i can't enter this photo in the hallmark contest...it's not universally "funny" enough. also, i'm not sure if this can count as a valentine card or a halloween card.
wikipedia tells me that
estancia is known as the "alaska of the philippines."
interesting. i didn't know that. alaska governor sarah palin probably doesn't, too.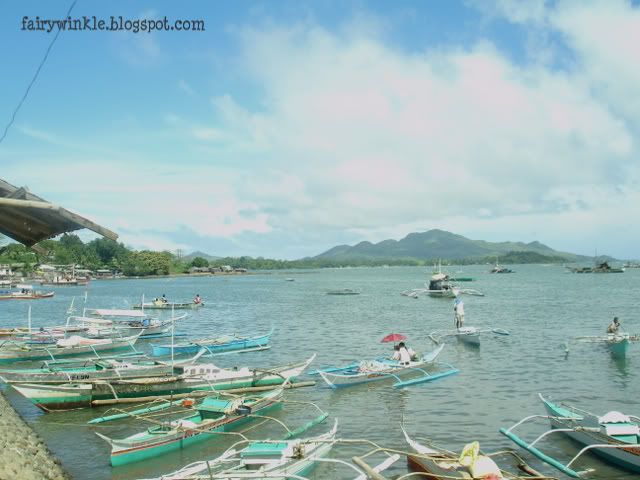 aside from its fishport identity, estancia is also a pier. i remember going to my province of capiz through this very pier as a kid on summer vacations, on ships from long ago that sailed oh-so-slowly--it took more than 24 hours to get there from manila. also, the trip would always include sea turbulence at some point, usually when everyone was trying to get a good night's sleep. the ship would tilt at almost a 45-degree angle at sea, i consider it a miracle surviving each voyage.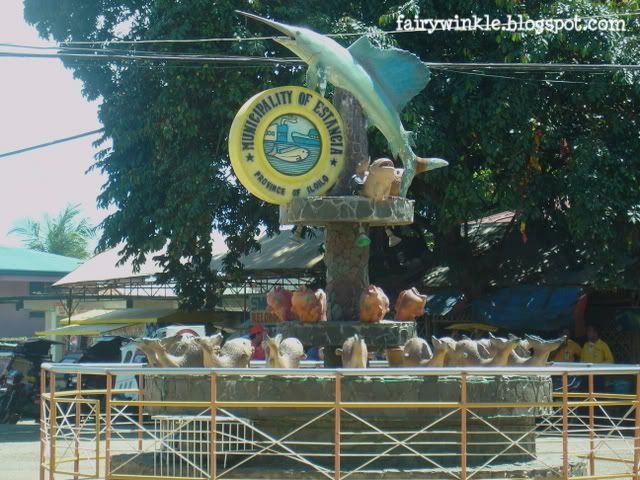 from estancia, we would ride a jeepney to capiz--the kind of jeepneys that allowed passengers to sit on the rooftops. the roads were also unpaved so the women wore head scarves more for protection against dust than as a fashion accessory.
times have changed now. there are public utility vans that regularly ply the estancia-roxas route, and flying domestically has become more affordable. when i went to estancia last year, it was unusually rainy, so the dried fish weren't that abundant or superb.
until my next fish-shopping visit, thanks for the memoir-worthy photos, estancia! fish be with you!