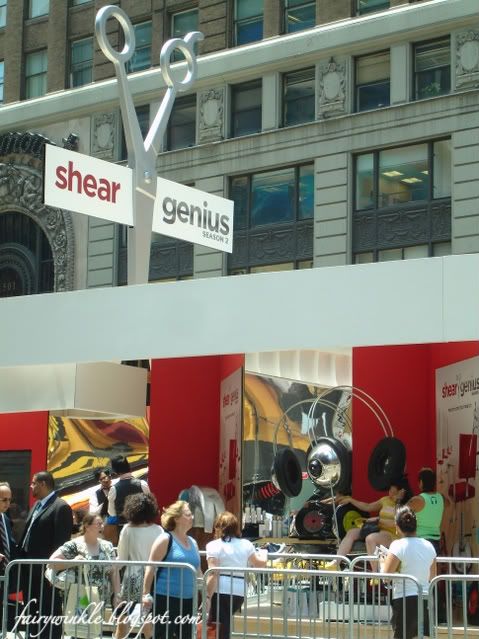 a
giant pair of scissors
emerged in the middle of times square this morning. i was drawn to this bizarre attraction and discovered that
bravo channel
is putting their creme dela hair cream of stylists featured in "
shear genius:season 2
" to the test by having them work on random people's hair. it'll most likely end up in one of their episodes...perhaps even their pilot for the second season.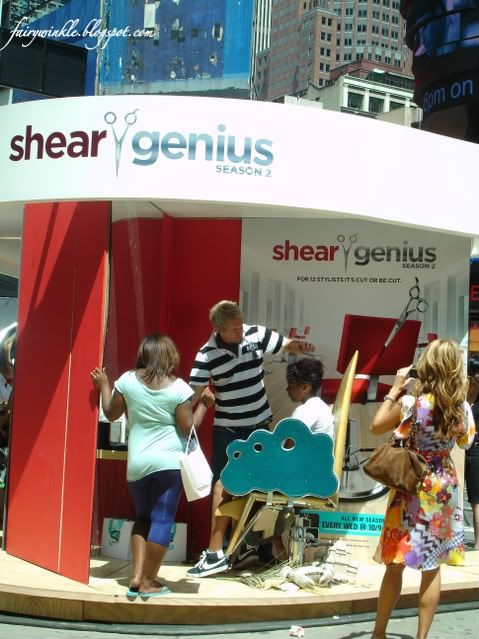 each stylist-contestant had his/her own booth. this one looked like
matthew
in the roster of stylists at the show's website.
"shear genius: season 2" airs on june 25th at 10/9 central on bravo.