not too long ago,
i was raving about having watched "mamma mia!" the musical
. now, i just want to share some "mamma mia" eye candy by posting pictures of the same billboard location but with different designs taken on different days. first, here's the original billboard advertising the musical: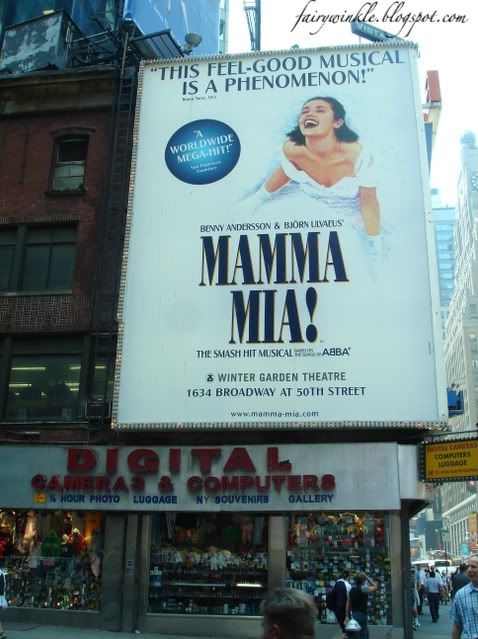 and here it is again most recently with the
movie
poster. doesn't she look like a greek deity with her dress?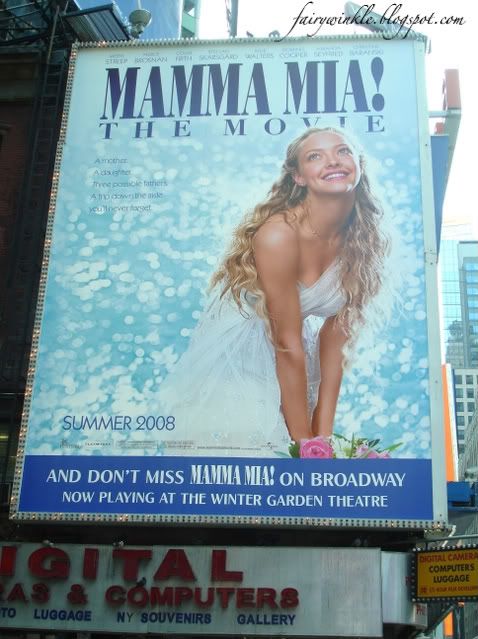 now i want to go to
greece
!!!