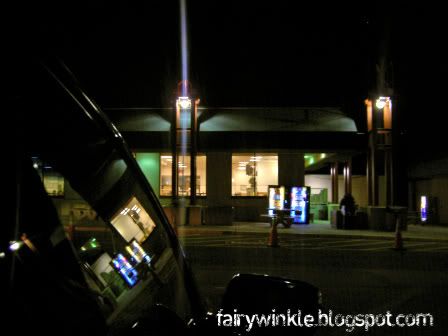 i learned about the
"4am project"
through a tweet by lomo lass
finickyme
. i just uploaded this photo to flickr and tagged it with "4amproject" like
their website
instructed, so hopefully it shows up on their photo gallery.
this is a view of the rest stop somewhere in south jersey at 4am on april 8th, when we were driving to south carolina. we had left home at 2am, and we had to stop for a quick nap before hitting the road again. i took this photo from our car before i dozed off into lala-land...and just as luck would have it, it was 4am.