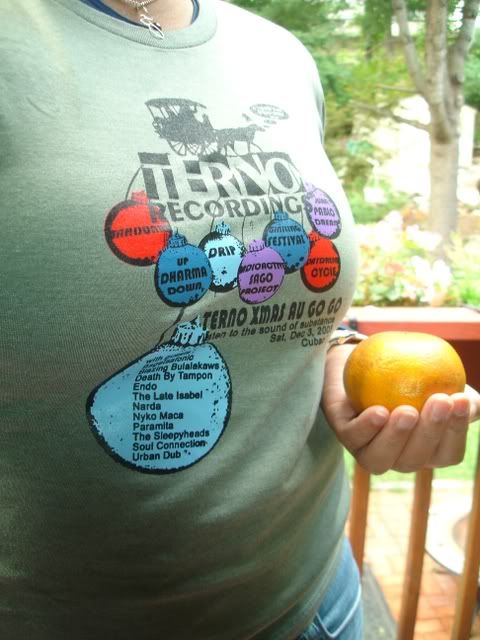 this rockin' shirt came in the mail today from
ging
as a birthday gift! thank you! you shouldn't have!
tried it on and knew it was going to be a tad tight for my bigger-than-the-average-pinay body (read:fat, haha), but i like the design! it's so christmasy! (did you design this shirt, ging?) which made me think, i should have held a christmas ornament here instead of an orange! haha.
i was also amused to see the louis vuitton-inspired shopping bag it came with. thanks again, ging! and for the birthday card!