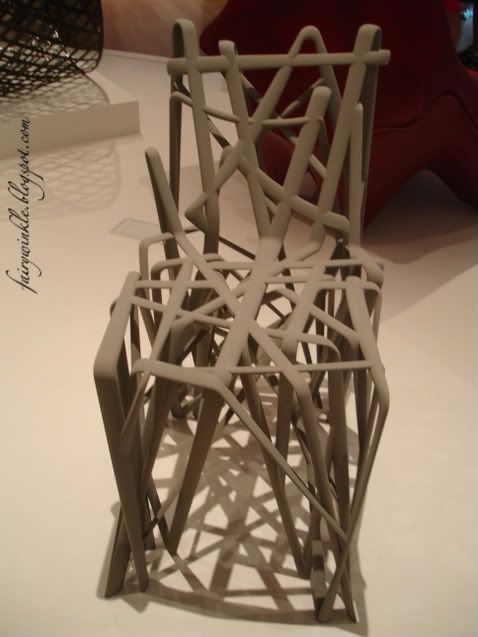 i was at the
museum of modern art
(moma) on 53rd st. on friday, taking advantage of their free public admission sponsored by
target
every fridays between 4-8pm. i was there at 6pm, and the lobby was swarming with tourists who knew about this promo as well. you had to stand in line to get a ticket stamped "FREE" to get in....the line went around the block outside the museum, but it moved quickly enough that the wait time was only about 15-20 minutes. i didn't mind, it was free after all and it was a chance for me to inject some arts & culture into my system.
it was a frenzied visit because the museum was filled with so much people, and my stomach was silently complaining to me for not having any lunch yet at such a late hour. i got to see some of the art masters' original works such as those of
salvador dali
,
pablo picasso
and
andy warhol
.
at the furniture design section, remarkable pieces caught my eye such as this chair that reminded me of the
bird's nest national stadium
in beijing. could be something that spiderman would create. looks fragile, doesn't it?
will try to post some of the other photos i took inside the moma. i thought it was unusual that photography was allowed.